Class A Regional Dedicated Drivers In The Flint, MI Area!
Overview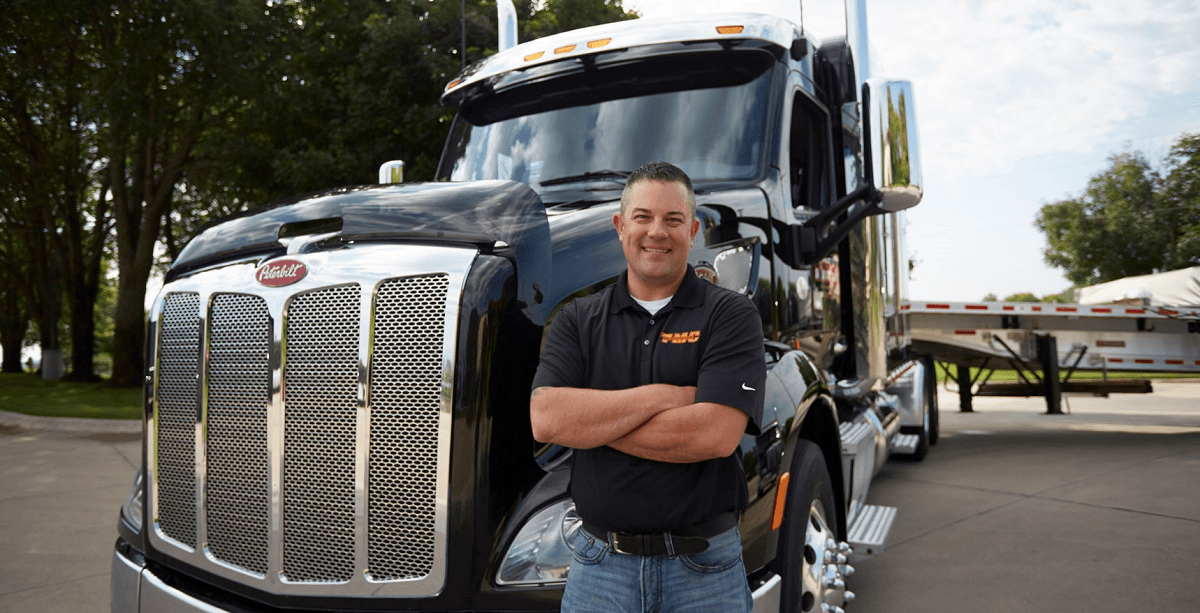 Class A Regional Dedicated Driver

Job Opportunity

Experienced drivers are needed to haul freight on Conestoga and Side Kit trailers. This accounts offers predictability of freight and running areas - operating within IL, IN, KY, MI, and OH, with an average length of haul of 0-450 miles. Pay is based on percentage of the load, so don't worry about chasing a lot of miles to make a great paycheck!

Top Benefits
Full Benefits (Medical, Dental, Vision, Prescription)
Employee Stock Ownership Plan (ESOP)
*Drivers are adding an average of $10,000 per year to their ESOP accounts,
at no cost to them!
Latest-Model Peterbilt Equipment
Qualifications and Skills
Minimum of 6 months verifiable flatbed driving experience.
Current Class-A CDL and have no recent DOT-reportable accidents or DUIs
Minumum 23 years of age

About TMC

TMC is the largest employee-owned open deck freight carrier in the nation. Our shiny black and chrome trucks are recognized out on the highway as a symbol of excellence in service and for some of the most professional drivers in the industry.

Destination: Excellence
This truck driving job posted by the American Driver Network
TMC Transportation
TMC
855-881-9705
TMC Transportation has a culture that is built upon excellence in service. Our professional drivers take pride in delivering the highest quality of work in the industry. As an employee-owned company, all employees contribute to, and benefit from, the success of TMC. The challenge to grow and meet TMC's consistent high standards creates an energy within the company that is rare. Together, we are TMC and we OWN excellence!

TMC delivers flatbed freight throughout the United States. Freight consists of roofing, steel, and various items that require securement onto a flatbed trailer. Additionally, we have relationships with dedicated customers for which we haul specialized loads. Our Logistics Division offers solutions for our customers who need van, refrigerated, or inter-modal services.
TMC Transportation's Hiring Area
AL

AR

CT

DE

FL

GA

IA

IL

IN

KS

KY

LA

MA

MD

MI

MN

MO

MS

NC

NE

NJ

NY

OH

OK

PA

RI

SC

SD

TN

TX

VA

WI

WV
Benefits
Health Insurance
Vision Insurance
Dental Insurance
Life Insurance
Cargo / Collision / Liability Insurance
Retirement Plan
Paid Vacation
Paid Weekly
Layover Pay
Per Diem
Paid Fuel Surcharge
Direct Deposit
Employee Stock Ownership Plan (ESOP)
---